Unfiltered Games
Moonshell: A Mermaid Game
Regular price
$49.99
$0.00
Unit price
per
Moonshell: A Mermaid Game is a strategy board game for 1-4 players. Play as a mermaid to shift the tides in your direction, collect valuable seashells, and create a stunning collection.
Successfully funded on Kickstarter in 2021!
Players: 1-4
Time: 30 minutes
Ages: 8+
---
Share this Product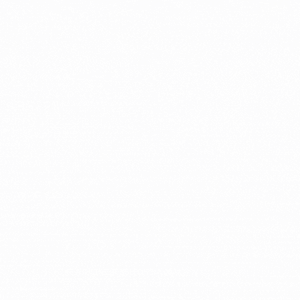 Play as a Mermaid!
The game features a rotating central ocean board filled with colorful seashells of different types. Each player will get a treasure chest board to display their collected seashells and a mermaid character with a unique special ability.
Download Rulebook
What's In the Box
Rulebook
6 mermaid boards
4 treasure chest boards
1 ocean board
1 tides token
48 seashell tiles
4 moonshell tiles
24 sea urchin tiles
1 seashell bag
34 objective cards
Lunar Reef Expansion is included:
5 clownfish tiles
5 sea anemone tiles
22 new objective cards
16 event cards
Bonus Download: Free Printable Scoresheet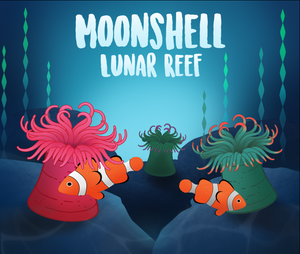 ---
Thank You Kickstarter Backers
R A N D A L • Mystral • Ian Chapman • Gregory Olson • Carina Harrington • PULL THE PIN GAMES • Red Djinn Productions • Inthereal Games • Kelly Weber • sil • Logan Chops Reviews • Noble Dwarf Printing • Hacked Tabletop • katrin sosnick • Kristen Mott • Carly Wagner • Malinee Chum • Matthew Kearns • eric • We're Not Wizards • Max • Tim Eisner • Ryan Schoon • Mark Roberts • Candace Richardson • Rachel Rieve • Charles Harner • Jason "Data" Dawson • High Noon Game, Inc. • Jessica • Peter Vaughan • Zack Fissel • Kelsey Skaggs • Corinne Watson • Amanda • Onyx • Peter A Seiler • Mike P Bruner • Heather Przystas • Nalin Chuapetcharasopon • Tatiana Hernandez • Rachael Blaske • Stella Rowan • Liz Neiman • Dark Phoenix Games • Jeff Cornelius • Chris Gulde • Gettin' Jiggly • Derek Sheridan • Molly Cady • Jade Duguay • The High Frontier • Nick Merritt • Christopher • Thomas J. Grieve • Hannah Rasnic • Dean Donofrio • John Wrot! • Scott Myers • Samantha • Ryan Hoitt • Karen Lambert • Hayden Montgomery • Mary Pender • Arianne Hartsell-Gundy • Laura • Iron Hippo Games • Michael Russoniello • David Laine • Raya Macahilig • Christopher Smith • Susan Hansen • The Board to Death Team • Robert Welsch • Josh Norris • Moon Rock • Jamie Murphy • Koalatie Games • Lisa Dawn Tynes • Megan • Squanga Games • Jo Garrett • Alicia Smith • Dave Killingsworth • Rickola1977 • Dena Brooks • Kitty Velaris • Liberty Kifer • Lindsey Van Gieson • Estrella Romero • Puckstopper • Bold Move Games • Anthony Ramirez • Joy Edey • Barrel Aged Games • Marni Dalton • Ben Mcnully • Gary Gray • JoshuaE • Chris • Jonathan "JonnyPac" Cantin • Jon-Paul Decosse • Denise Treacy • Brian LeTendre • Reilly Peters • Pete Dallaire • Valerie Smith • Dee Garretson • Matthew D Riddle • DMR Creative Group • Michael Epstein • Cheshire Kate • Jim Kirchner • Ann Everhart • Sentient Cow Games • Trent Fairbrother • christopher gaub • Al Gonzalez • Ashley Skocilic • Ascenza Montalbano • Philip Nielsen • Patricia Volk • Marissa Dawes • Scott Zumwalt • Audrey T-M • David Taranto • Chris Rensing • Vivian Lee • Vincent Pham • Clara Roberts • Jessi Cole • Rusty • Darlene Rodriguez • Hackareatech • Katie Chenderlin • Serge Darveau • Centennial Games • Brandon Raasch • Dina Ramse • Emily Haylock • Katy Randall • Esther K • Edward Gavette • Luke Laurie • Kim McIntyre • Pedro Soares • Christina Bashford • Carissa Rocha • Jason Elliott • Nina Wu • Zi Yang • Coldfireserge • Pops & Bejou Games • Brainstein Games • Chenhaly • Elizabeth Crowley • Joshua Katz • Manny Vega • Deric Phan • Beatriz Ramirez • Jason D • Lior Keinan & Sharon Katz • Darryl Jones • Randi • Mulcimer • Jason Glover • Garrett Girouard • Maria Cristina Hensley • Gabrielle Clay • Darlene Lemmo • Brian • Keith D Franks • Tiffany • Kellie • Stephanie Norton • Krystal Watts • Jeremiah • Chelsea Siac • Cory • Jamie Sabriel Flez • Ruben Aponte • Justus Meyer • Kathleen Mercury • Colt Ellsworth • Rachel P • Sadira • Zak • Christopher Loizou • Jerry Schossow • Onebold Studio • Jessica Jazzman • Timothy Clinkscales • クマさん • Alden Allen • Cat Timms • Seungmin Cho • Andrea H • Kyle Woelfel • Veronica Rand • Monica Rasso • Kelly Rhodes • Heather Newton • Melissa Adlersberg • Jason Taubman • Crystal Hawkins • April Bird • Matthew • Dre • Steven McGrane • anja • Joseph Lutholtz • Joseph Marek • Jesse Arburn • Jason Prothero • Marcos & Patty • Ronald Mejia • Brent Tennison • Mallory Shepherd • darakibr • Billie McConnell • Jessica Phillips • HBerry1337 • Eric Day • Jessica McCutcheon • Nic and Sarah Trager • Lindsay & Neal Stodolka • Benjamin Dixon • Shae • Edgardo Cruz • Alexander Drescher • Neil • Sara Gross • Reed Mascola, Paranoia Rising Games • Andreas Stenberg • Javier • Charolette L. • Cindy Robertson • Danielle Elizabeth • Janine Koeneke • Kim Krapf • Sarah Karmazin • Gabriel Jourdenais Hamel • Terri Bass • Christine Gardiner • Amy Gembala • Jacob Trewe • Amanda Mielke • Gabriella • Julian Leikin Symons • Ashlee DesRosiers • Lydia Hendy-Sawatijw • Nilnarunion • Monica Gomez • Debbie Moynihan • Heather Bright • Martin Moretti • Gary Chavez • Daniel Shaw • Daniele Mazza • David R. Brown • Wee Heavy Walter-Stern • Anicia Plowman • Marcos Mussel • Danielle Standring • Olga • Jessika Garcia • Tyler Bunn • Valentina Lujan • Katherine S. Raine • Kathleen Bodeman • Jason Schneider • Geoff Peters • Joshua Kelso • Sharra Vering • John Banks • Sarah Kelley • Doug Mahnke • Stephen • Tara Reed Hovis • Vaughn Reynolds • Mallory Karasek Donavan • Stallion Santiago Vigil • Jill and Jane Powell • 藤浪 優 • Erik Candiani • Tori Weaver • Gavin Bai - HOPES Manufacturing • James Rodriguez • Andres Fresquez • Shawn Day • Cody Eastlick • davidstarter • Lars Christiansen • Palmer Eldritch • Sebastian Nassetta • Michelle Eliason • Erik Schick • Robert Avona • marco • James Anderton • Holly Novicelli • Jamie jacobs • Thomas Cox III • Sean Tugwell • Kelly Gunderman • Tia Aguilar • Víctor Andrés García • Jacob Ramirez • Terry Dano • Cathy Cooksey • Jennifer • michelepasi • Kristiaan Roothooft • Kassandra • jason.breland@disney.com • Katie • Kerstin Post • Luis Brueh • Jeff Olds • Don Eisele • Leandra • Jenny & Chris • Megan Quinn • BreeAnn Wilkes • Steffi Rohlfs • Chris Reese • Prowla • Elizabeth Miller • First Fish Games • Patrick Traynor • Nick Marek • Karen M. Hansen-Morgan • Nancy Gladstone • Fred Hitchcock • Kaleb Michaud • Elaine Scharroo • Dawson Cowals • Chad Nimmo • Simone Dejun • David Satterfield • Bryan Kim • Albert Prior • Nadine S • Claudia Goerldt • Grace Dell'Olio • Zachary S Borovicka • H. Kennedy • Jeremy • alex niebergall • Nicole Witen • Sarah Anderson • Daniel R. • Jeremy Buckmaster • Vince Rostkowski • Kris_Ocean • Jen Traeger • Tiffani Blackburn • Jeff • Zachariah Thoreen • Grace • Stephen Broder • Michelle Moll • Steven Zantingh • Kayla Renaud • Marlo Perich • Bekah Liz • VanceMadrox • Margaret Lewis • Justin Coffman • Syther Gaming • Brandy Davis • Michaela Ashworth • Metro MacWag • Brian Ritson • Mermaid Viktoria • Matthew Knight • R3D Bandit • Manuel Mercado • Ashley Burton • Seu • Gregory M. Guthrie • tania edwards • Roger • Dominic Conneally • Jaron Ray • Russell Hoyle • Sally Forster • BuckingAwesome • Sean • Da Vegas N Bergennator • Derick • john weibel • RoadSalt • PSM • Daniel Hac • Bill Parrott • Spencer Olson • Jillian Hadley • Kylilah • Bryan Rollins • Johnskoc • David S • Miriam Brooker • Jérémy Dumonteil • Jessica • Stefan Lütjen • Walter Olson • George Stankow • Peter Salvadori • Pierre LACKOVIC • Arne Radtke • KT • Helene Utterback • Lindsey Stockdale • Alexandre Broetto • Duane Wright • Samantha Hlavaty • Jeremy Newton • Airsaber • Catey Gosnell